Making the World More
Colorful Through Window Painting
As a creative artist, I always look for ways to make my window paintings and wall murals different from other designs. I want to ensure that my art serves its purpose for business owners: to grab people's attention and draw potential customers to step into their shop.
My goal is to create an amazing bright, bold, beautiful window display showing you how I can take your plain windows from boring to amazing eye catching advertising displays drawing people into your business over the competitions business.
I have am currently operating Mack's Murals in Saskatoon, Saskatchewan!
Reach Me @ macksmurals@sasktel.net or 639-414-2585
Before starting the actual painting process, I will first set up a consultation with you at the site of your business. We will discuss the goals of the painting, what messages you want to be conveyed, and what you are trying to promote or sell. If you are looking for a seasonal window design – I take great pride in making sure that each of my customers window displays are one of a kind and unique. Never using the same design on a competitor's business.

The painting duration typically lasts from three to five hours, depending on the complexity of the design and the size and number of the windows. I paint the display on the inside of the window, which protects the window art from any vandalism.

I use high-quality window paint that is easily removed yet fade-resistant and highly durable. My unique graphics look as good on the inside as they do on the outside which is an added bonus. My windows are easily removed by the customer but I also offer window cleaning services to my clientele.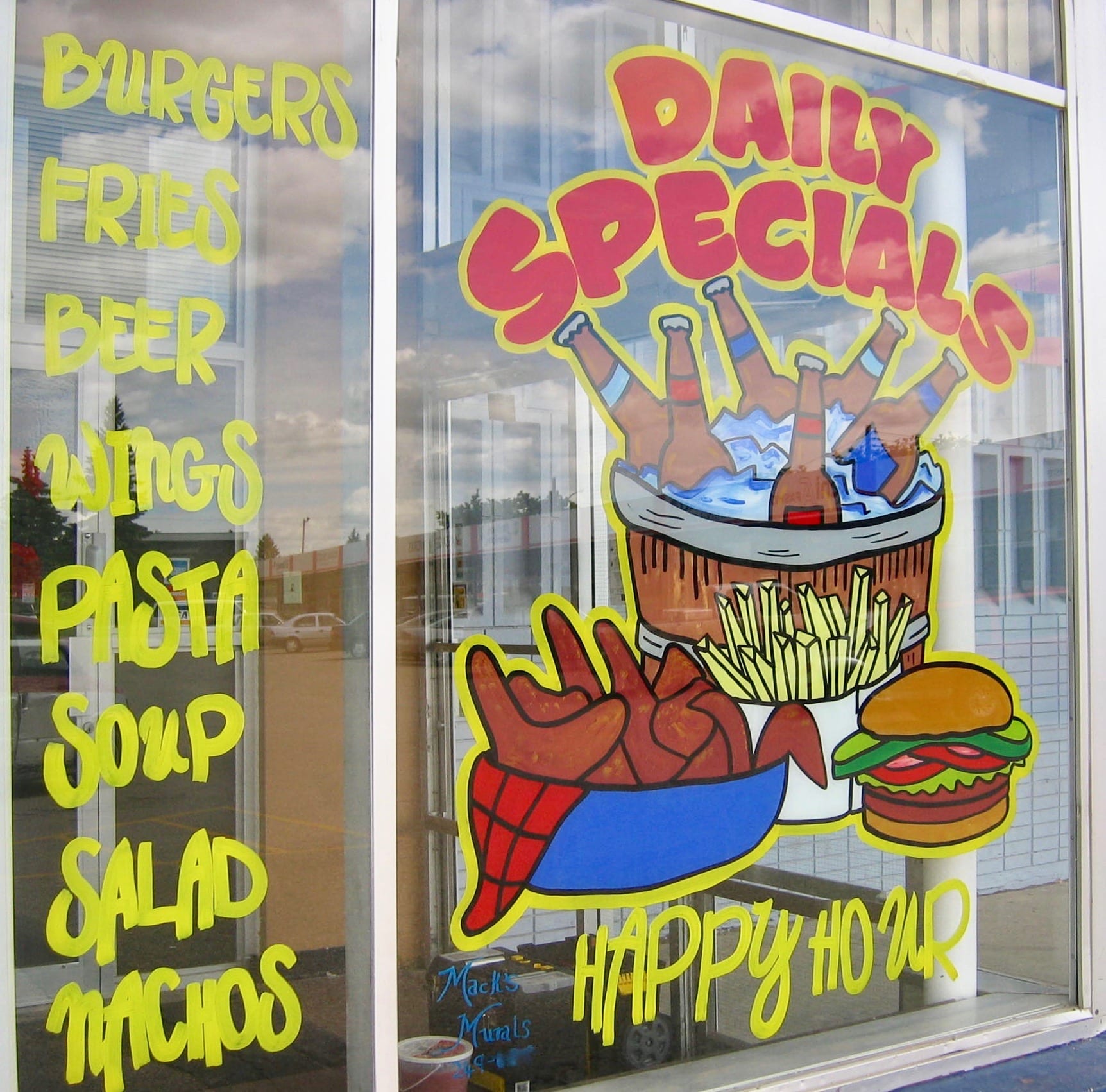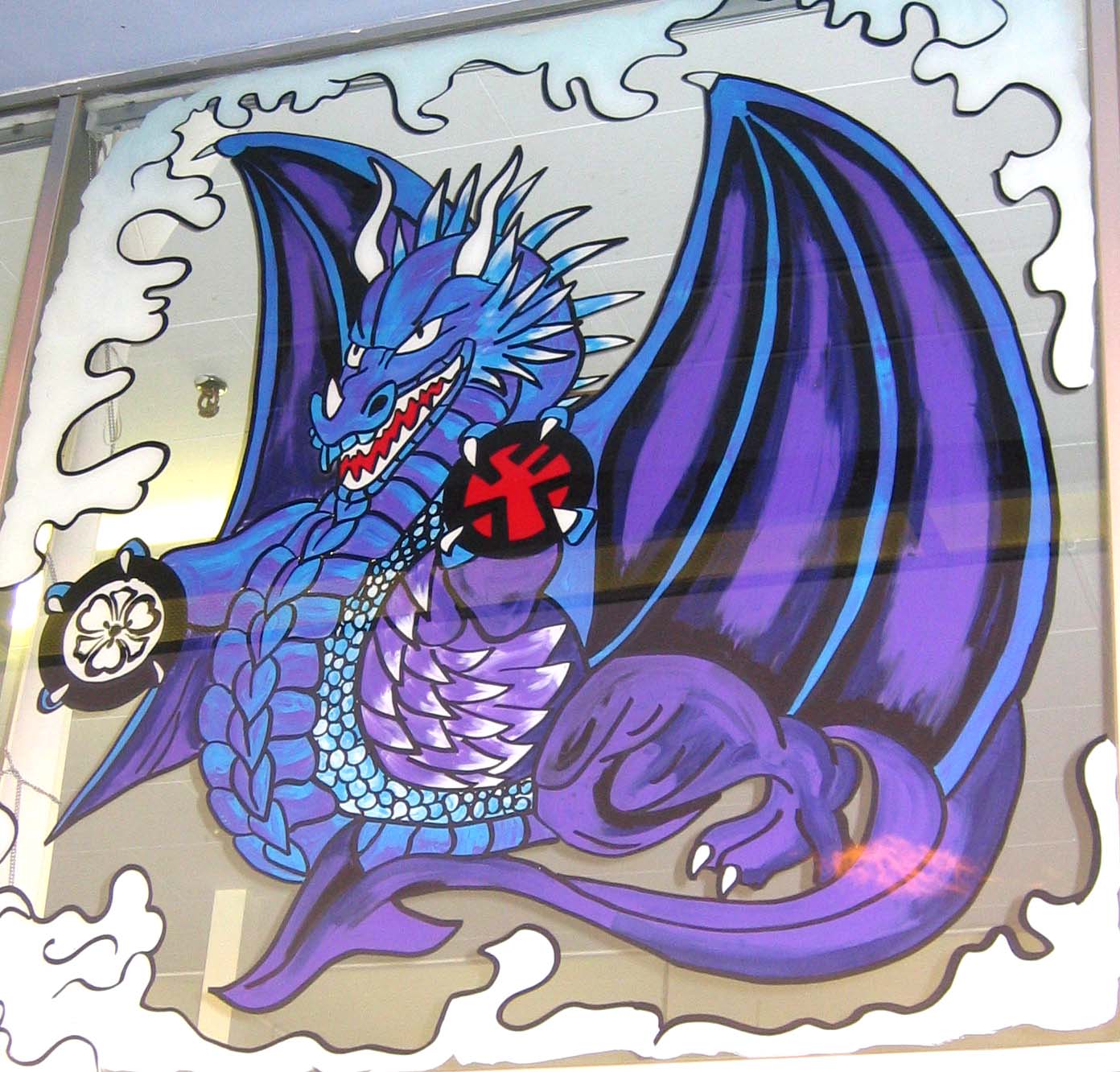 Making your Business Stand Out!
I create one of a kind window splashes to draw any potential customers into your business.
Each window display is unique, bright, eye catching, creative and fun to grab customers attention.
Take advantage of your free window advertising space by having your windows painted.
Contact me @ 639-414-2585
or
macksmurals@sasktel.net
Contact me today @ 639-414-2585 or macksmurals@sasktel.net to request a quote. I can't wait to hear from you!